Many people are finding that as they stay home more often these days, having an outdoor getaway is a must! Some of the most beautiful natural areas and scenic views await in University Place, and this 3,402-square-foot Traditional Classic on a half acre is absolutely enchanting. The home itself is impressive in its own right, but it's outdoor amenities show off the epitome of Pacific Northwest beauty.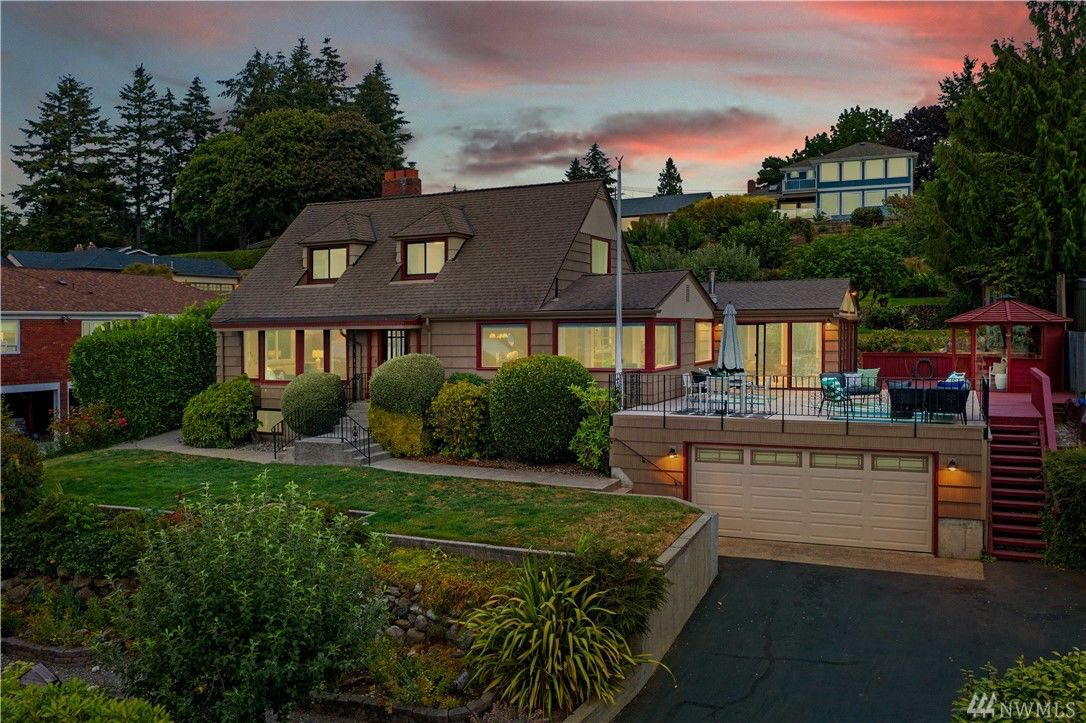 Here are just a few of this timeless treasure's outdoor highlights: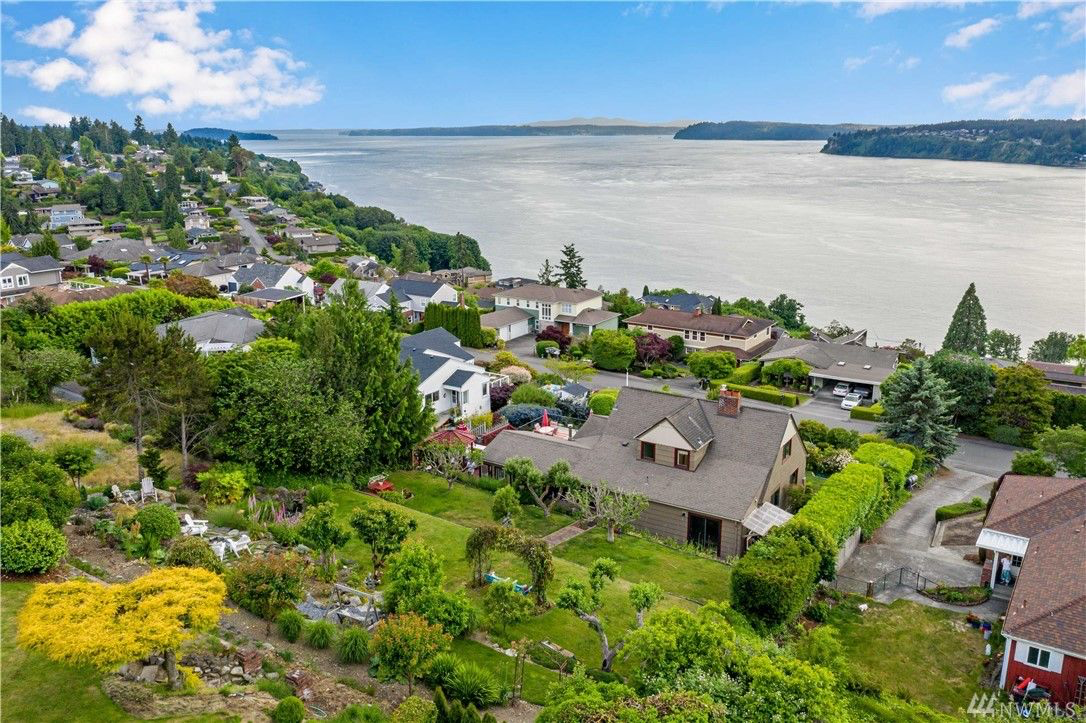 1. Spectacular views of the Puget Sound and Olympic Mountains. 
Showing off panoramic views of the shimmering Puget Sound, verdant Fox Island, and the majestic Olympic Mountains off in the distance, this property features views that are sure to make you feel like you're on vacation all year long! Host summertime soirées on the view deck while the sun sets, or relax in peace and quiet in the garden reading a book—either way, you have photo-worthy views as your captivating backdrop.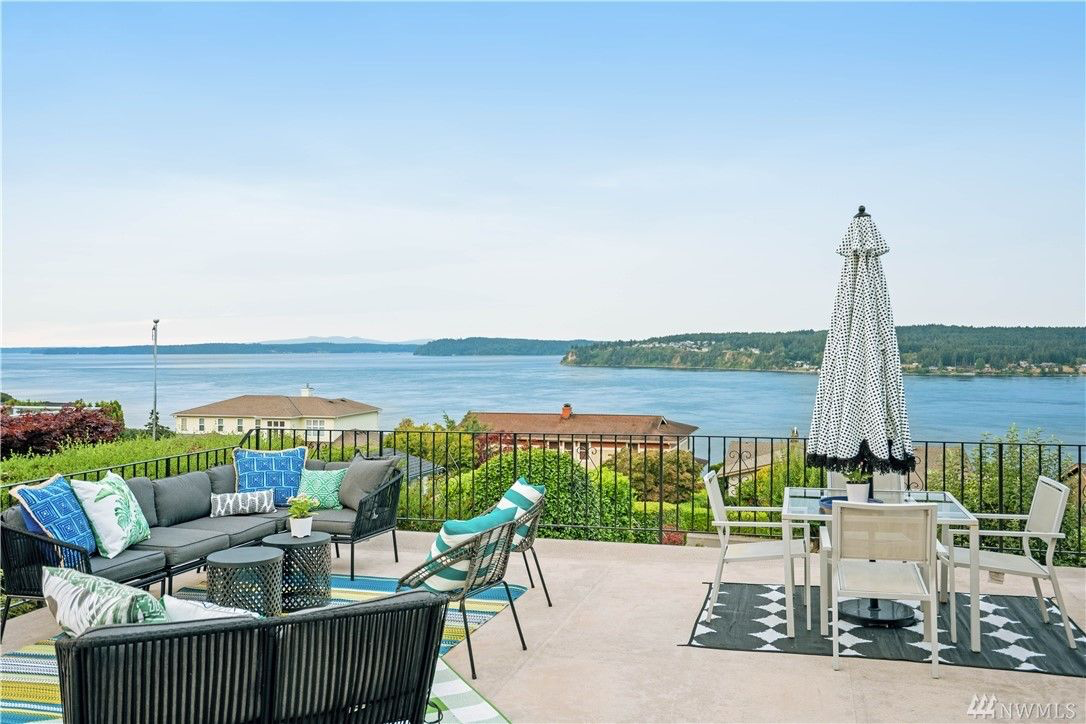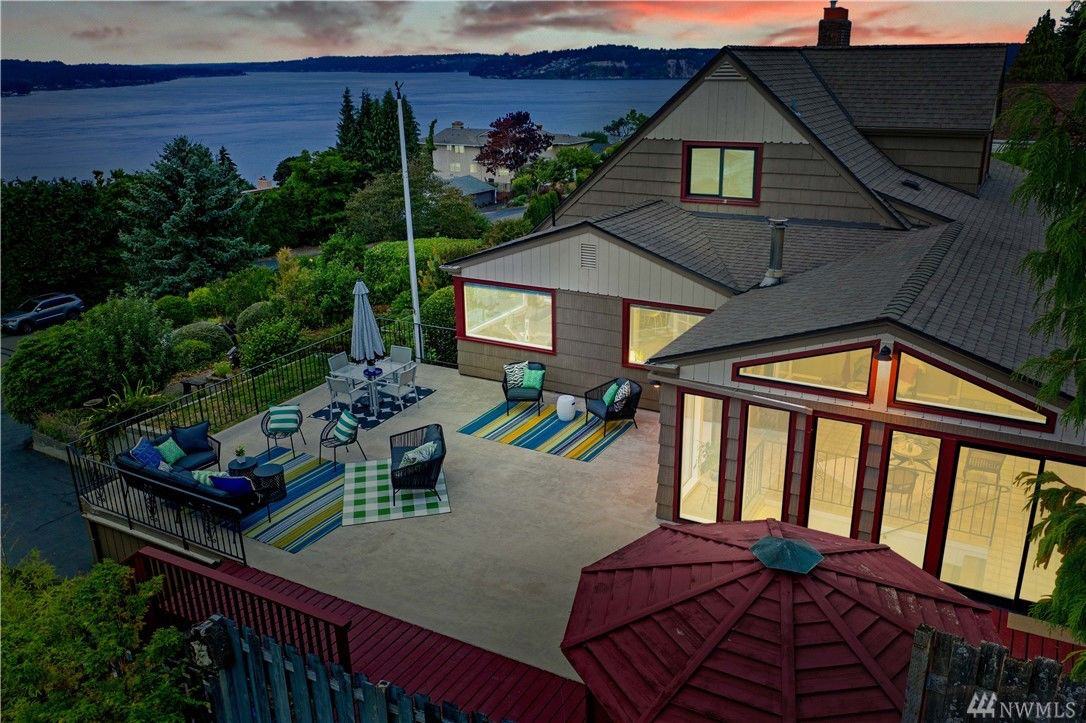 2. Park-like property offers sprawling outdoor living spaces.
While this home already boasts 3,402 square feet of versatile indoor living, this property features several outdoor "rooms" that expand your space even more. In addition to the expansive view deck, the multi-level yard in the back offers a patio perfect for al fresco dining, yard swings ideal for relaxing visits with friends, a serene retreat alongside a water feature and pond, and a fire pit to gather around. Whether you're simply searching for a tranquil haven to spend a sunny afternoon in or you're hosting a weekend barbecue where the whole neighborhood is invited, you'll find outdoor perfection at your fingertips.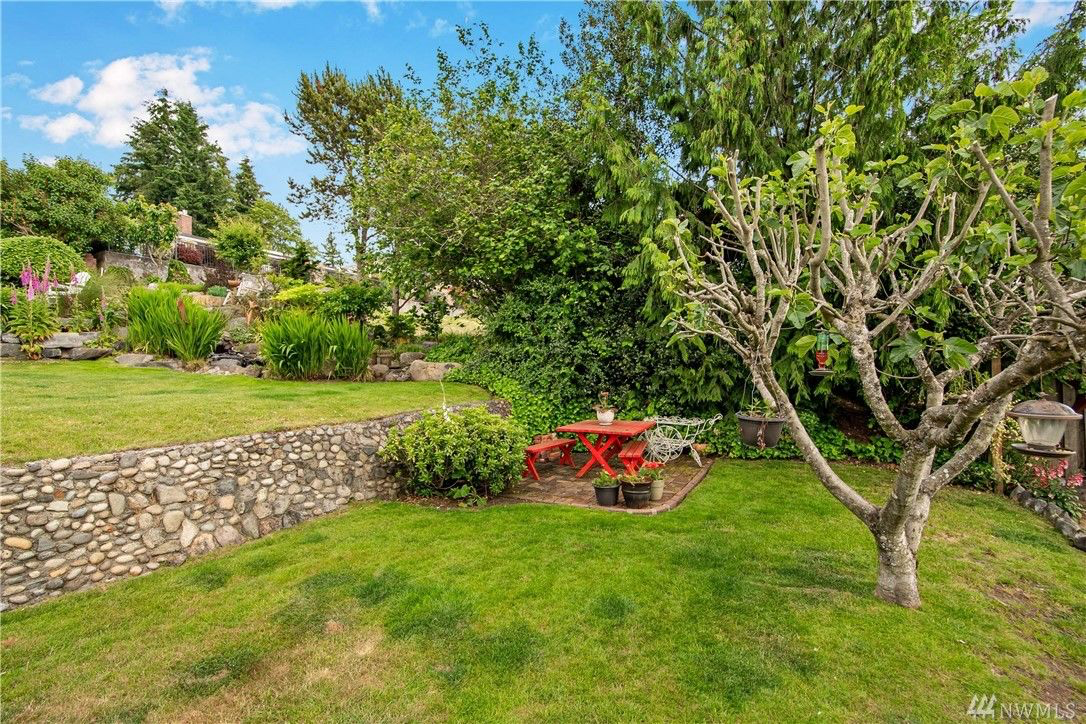 3. Gardening bliss awaits! 
Garden enthusiasts are truly in for a treat with this home's established and lovingly maintained grounds. When you arrive home, the long driveway guides you past European-style gardens in the front yard, where pathways lead you through immaculate landscaping. In the backyard, a lush paradise awaits, and you can put your green thumb to work tending to the many plant varieties. There's even an edible garden that features pear and fig trees, and herbs like lavender. You'll also find the opportunity for convenient container gardening on the deck.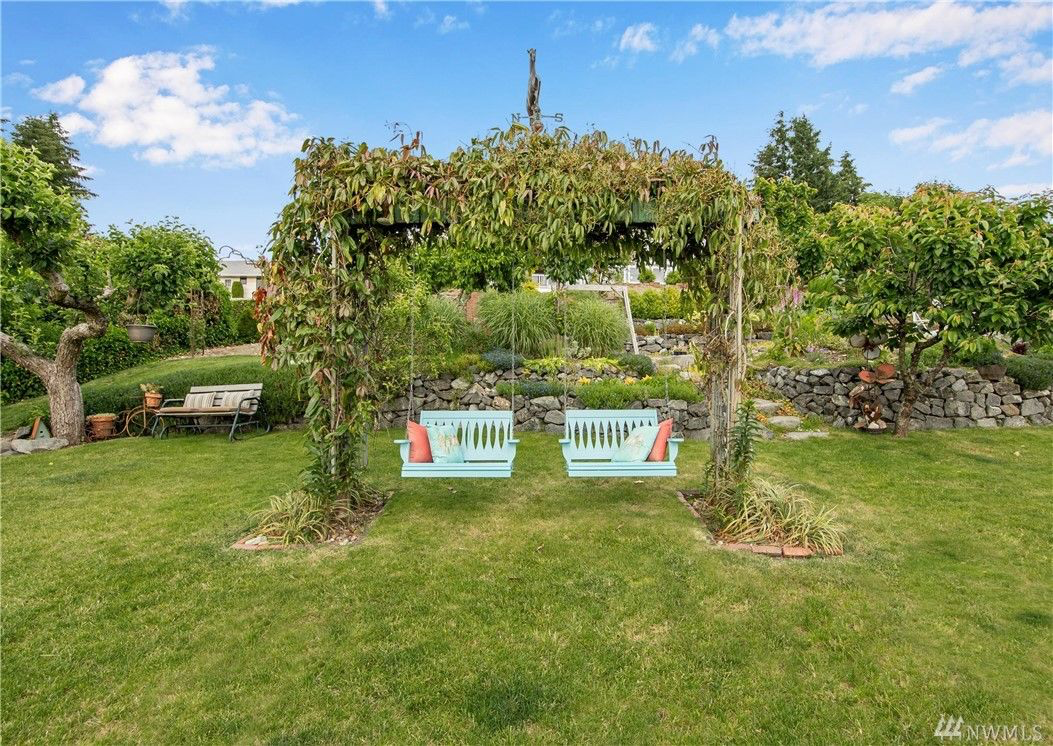 4. Tucked away in the heart of University Place close to popular outdoor destinations.
Located at 3509 Olympic Blvd W University Place, WA 98466, this residence is in the heart of University Place and merely minutes to local outdoor attractions enjoyed by visitors from the entire region. The 930-acre Chambers Creek Regional Park is only a 4-minute drive away, and here you'll find the internationally renowned Chambers Bay Golf Course, trails and shoreline to explore, and of course, incredible water views. Boat owners are sure to appreciate being just 6 minutes to the Narrows Marina, and even more waterfront fun awaits at Titlow Park and Beach just 6 minutes away as well.
Another local highlight is Curran Apple Orchard Park (just 2 minutes from home!), which is a 7.3-acre apple orchard that was started back in the 1950s and now features over 200 trees with 15 different kinds of apples. Community events are held here throughout the year—click here to learn more about this cherished orchard!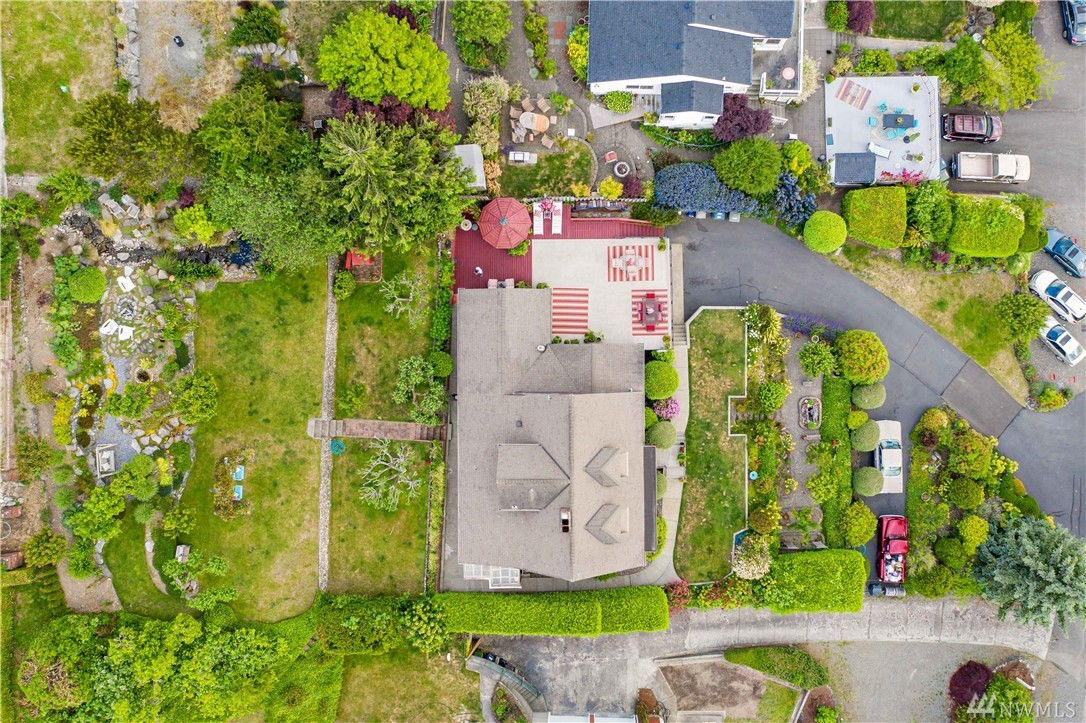 This 5-bedroom, 3.25-bath home in University Place is listed for $1,050,000. You can click here to view the full listing. 
For more information, you can contact REALTOR® Regina Madiera-Gorden online here or give her a call/text at (253) 381-6685 or reach out to REALTOR® Madison Lord online here or give her a call/text at (253) 686-7383.