Tucked away in a quiet country setting on almost half an acre, this 2007-built home-sweet-home in Port Orchard offers wonderful comfort and convenience! Enjoy a 1,895-square-foot layout that includes 3 bedrooms, 2.5 baths, and inviting living spaces ready for your personal touch. Plus, new paint and carpet ensures that this beauty feels brand new! This home's outdoor setting is just as impressive—if you've been dreaming about having an expansive property with plenty of space all to yourself, this home delivers. Located at 4158 SE Fairway Cir Port Orchard, WA 98367 and just 10 minutes to the Southworth Ferry, this residence is listed for $465,000.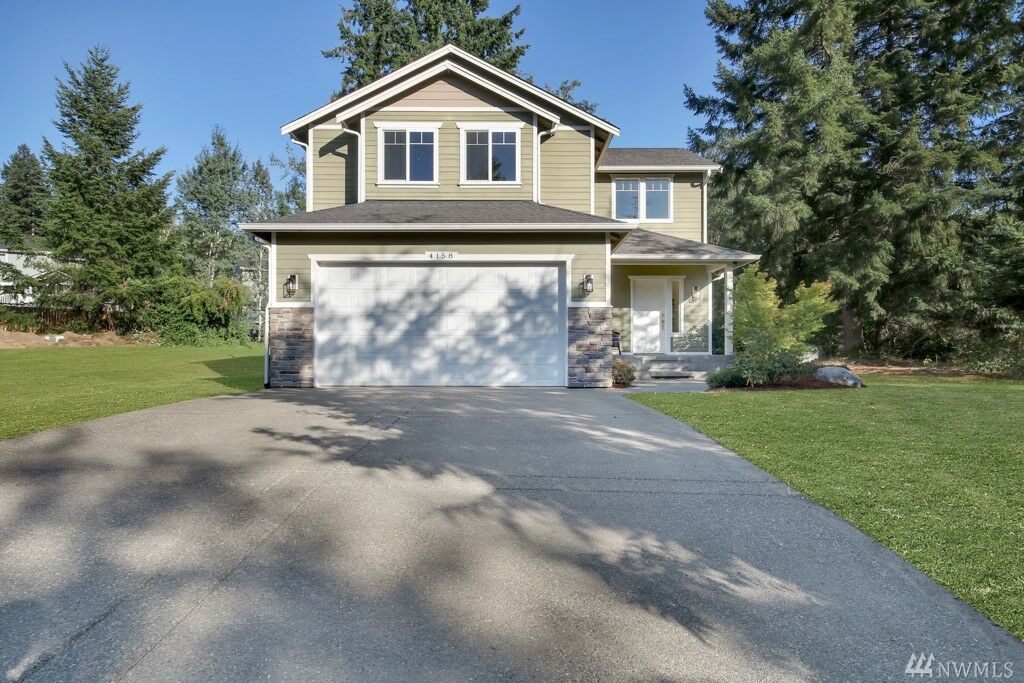 Follow the country road home to where the air is clean and the homes are more affordable! This spacious gem is a joy to arrive home to time and time again, and as soon as you step in through the front door, this residence's inviting atmosphere beckons. The formal living room is at the ready, and a stately fireplace rests alongside cozy carpets and a tasteful color palette. Hosting guests here is a delight, but you're also sure to enjoy snuggling up by the fire to read a book in peace and quiet in this lovely space.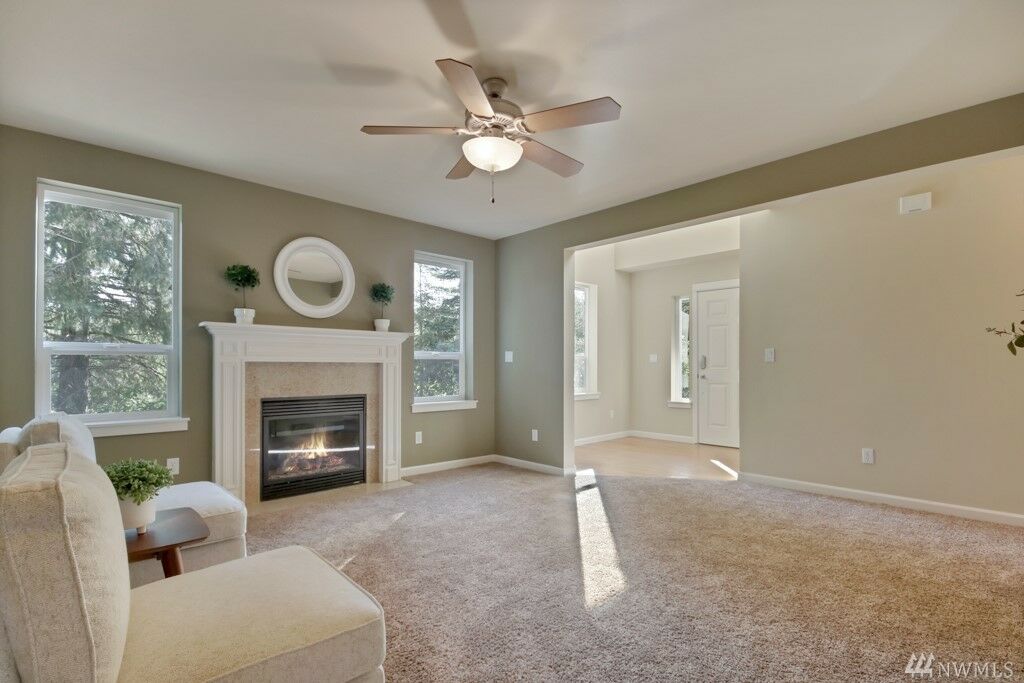 From here the layout unfolds into the dining room, where direct access to sliding doors lets you take meals outside for al fresco dining whenever the mood strikes. The kitchen is conveniently steps away, and this expertly designed space ensures that everything you need is within reach. Generous cabinetry promises an abundance of storage, while shimmering counters (including a spacious peninsula) offer more than enough room for meal prep. The kitchen opens up into a living area, and here you'll find another opportunity for gathering and laid-back hangouts with loved ones!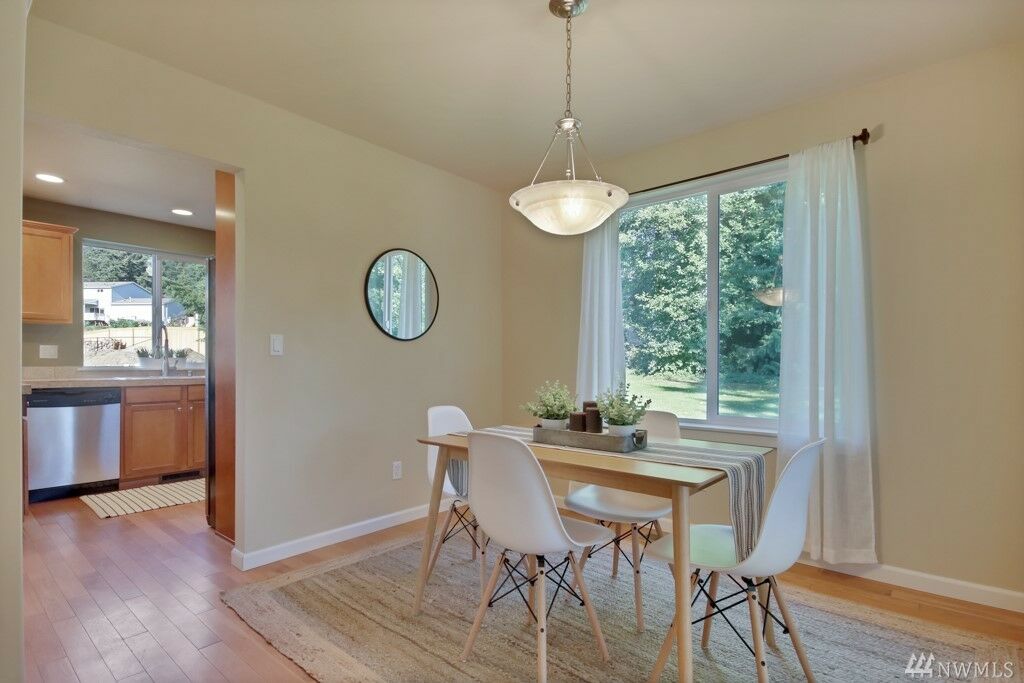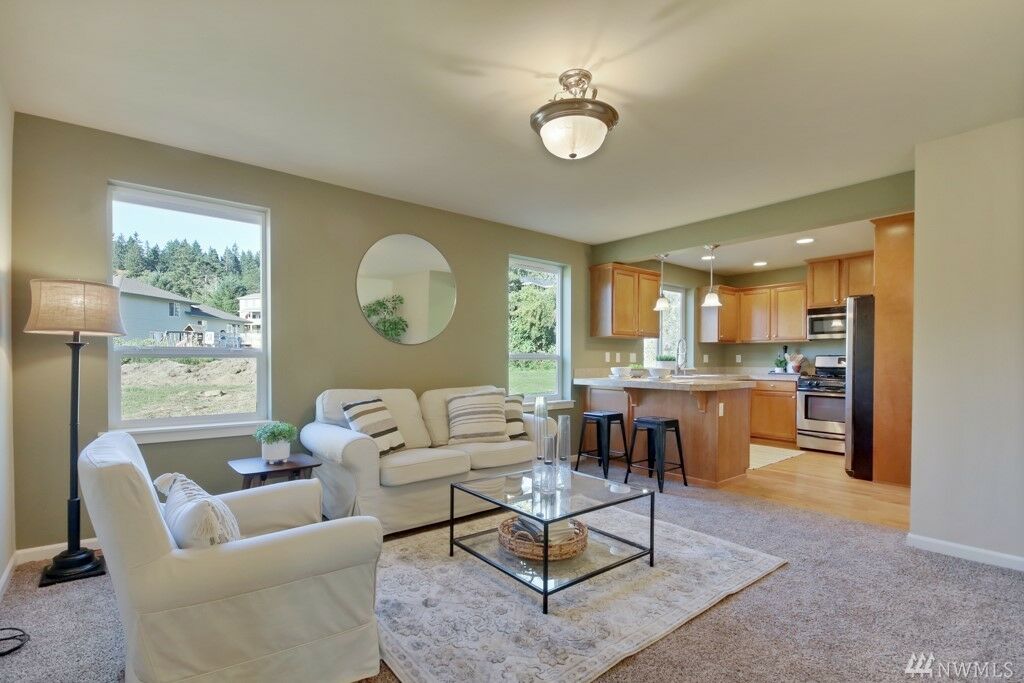 Upstairs showcases ample versatility thanks to 3 bedrooms and a large bonus room. If you have extra square footage, you might consider using it as an office space, a home gym, a play area, and more; this home is ready to evolve with your changing wants and needs. When it's time to unwind, retreat to the primary suite where you have a private bath and a large walk-in closet with a built-in organization system ready to go.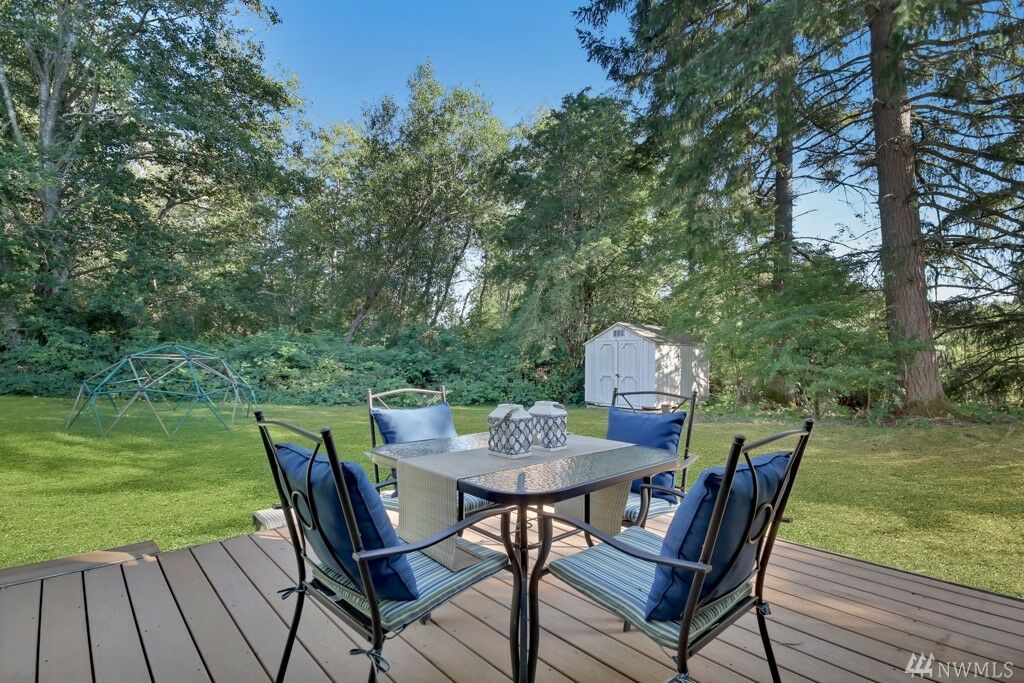 Tucked away on a 0.48-acre property, this home is a dream come true for those who love spending time outside! Relax on the deck and enjoy the view of towering trees and natural greenery—this property is surrounded by quintessential Pacific Northwest charm. Put your imagination to work and envision what else you could do—extend the deck or build a patio, add in artistic landscaping that features your favorite flowers, build garden beds where you can grow farm fresh fruits and veggies… the list of possibilities is a long one! Additionally, a shed and a roomy 2-car garage offer plenty of space for storage and projects.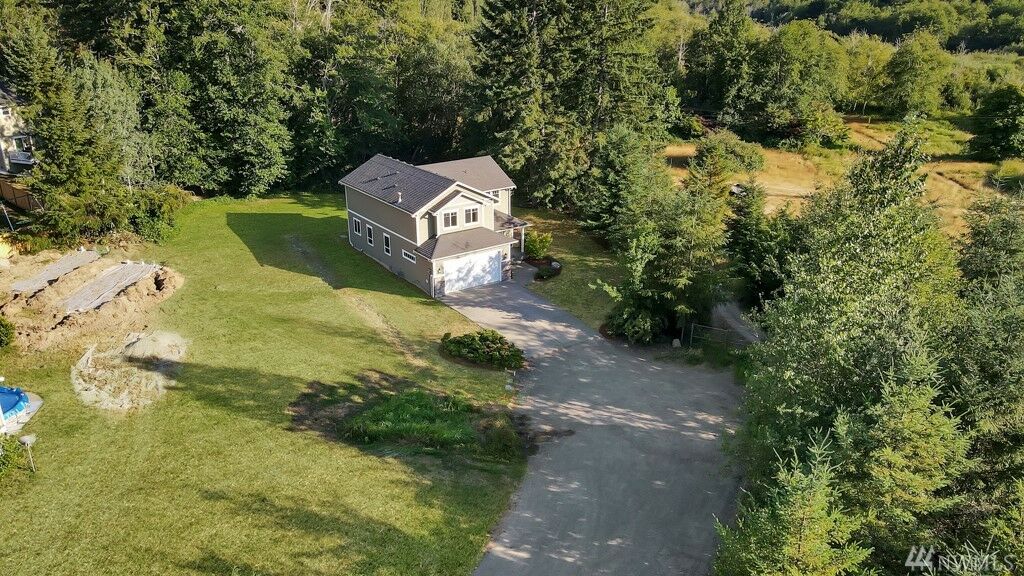 Living in Port Orchard 
At 4158 SE Fairway Cir Port Orchard, WA 98367, you're in a quiet country setting and yet just minutes to city amenities. When you need to run errands, Fred Meyer is a quick 6-minute drive away and several other places like Walmart Supercenter, Lowe's Home Improvement, Walgreens, Safeway and more are just a couple minutes beyond that. Those who commute to work are also sure to especially appreciate this location—you're just 5 minutes to Highway 16, 15 minutes to Bremerton, and 10 minutes to the Southworth Ferry that goes straight to West Seattle. 
This 3-bedroom, 2.5-bath home in Port Orchard is listed for $465,000. You can click here to view the full listing. 
For more information, you can contact REALTOR® Regina Madiera-Gorden online here or give her a call/text at (253) 381-6685 or reach out to REALTOR® Madison Lord online here or give her a call/text at (253) 686-7383.